Free Web Design Consultancy
Call us for a free, no obligation 15 minute web design consultation on your WEBSITE REQUIREMENTS
01389 758245 (UK 9-5)
Web Design Offers
Periodically we have special offers on web design and websites to offer to our clients. These are designed to save you some money and also in such a way that you know exactly how much you will be required to pay for your website.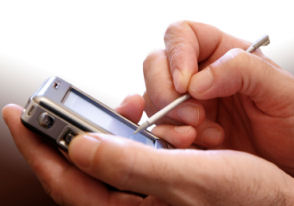 Web design offers and discounts currently available from Toucher Web Design are now listed on this page. We understand the need to minimise costs when running a small business. We have listened to people who are fed up wasting time contacting web design companies only to find that when they receive a quote this is way out of their reach.
As a small business we also like to know exactly what we must pay when seeking a product or service for the business so we are no different from you. We have therefore tried to be as transparent as possible with our website costs.
Clearly each business has different requirements. Some may ask us to design a four page website for them, others may ask for 200 pages. Without a full specification it is impossible to put an exact cost on a website but there is nothing to prevent any web design company from offering a web design price guide so that people have a good idea of the probable cost of their website. If the price is too high they need not then waste time contacting the web designers.
With this web design offers page we try to show you what you will pay by defining a few web design options and offering you our latest prices for these.
We have to stress that while these website design offers are low cost they do not cut corners. You still get a properly validated website that is designed to a high standard, optimised to help it get found on the search engines and submitted for inclusion in the major search engines.
A list of Our Current Web Design Offers
(When contacting us be sure to quote the offer you require)
1. Pay Per Page for Web Design
Our first offer lists an option that allows you to accurately calculate the cost of the website design you need for your business by paying per page. Have a look at this and if it is within your price range get in touch, provide us with information for your website and we will do the rest.
Use this if you know how many pages you need and exactly what you want on your website.
2. Fixed Price Web Design Offer
Fixed price web design is attractive to many people who don't have any real idea of what a website costs. Seeing a list of fixed prices for website design options lets you know that everyone is getting the same deal. That is why we have started offering our fixed price web design options.
This offers various fixed price website options and once again you can use this if you know how many pages you need and exactly what you want on your website.
3. Our Cheapest Web Design Offer.
Our cheapest website design offer really does save you a significant amount on some of the more detailed design packages. If you have budget constraints you may want to have a look at Toucher's cheapest website design. We offer a standards compliant, website design at a cheap price without our regular, comprehensive consultancy and conceptualising.
This is our cheapest, fixed cost website offer at only £299. Go for this this if you only need a basic web presence.
4. Our Standard Web Design Prices
Our standard website prices page is the second most popular page on this website!
People always want to get to the bottom line very quickly. They want to know how much their website is going to cost. Our typical website prices are no secret. We like to be fully transparent and up front about this so that before you make an enquiry you already have a good idea of what you will have to pay.
This is for clients who may not yet have finalised their website requirements but who need to know the probable cost of a website for budgeting reasons.
5. Ready Made Website Offer
Our Ready Made Web Design Offer: Some clients like to know exactly what they will get when they commission a website. For them we have created a modern, ready made website layout. this is featured here.
This is for clients seeking value for money and who want to know what their finished website will look like. This option also makes it a bit easier to define your requirements.
6. Low Cost Website Price Match Guarantee Offer
If you have a web design quote offered by another UK company send it to us and we will match it and take a further 5% off guaranteeing you the lowest cost web design. (This web design offer is subject to conditions that verify that the quotation is genuine.)
This option is for clients who have been through the quotation process with other web design companies. You should already have a web design offer on the table and you now want to guarantee the best price. (The work required must obviously be within our capabilities.)

IMPORTANT: The above web design offers are indicative. We cannot guarantee any price until we have your final website specification. Final prices can change if clients request variations from any of the website cost specifications listed.